An evening at Peter Jackson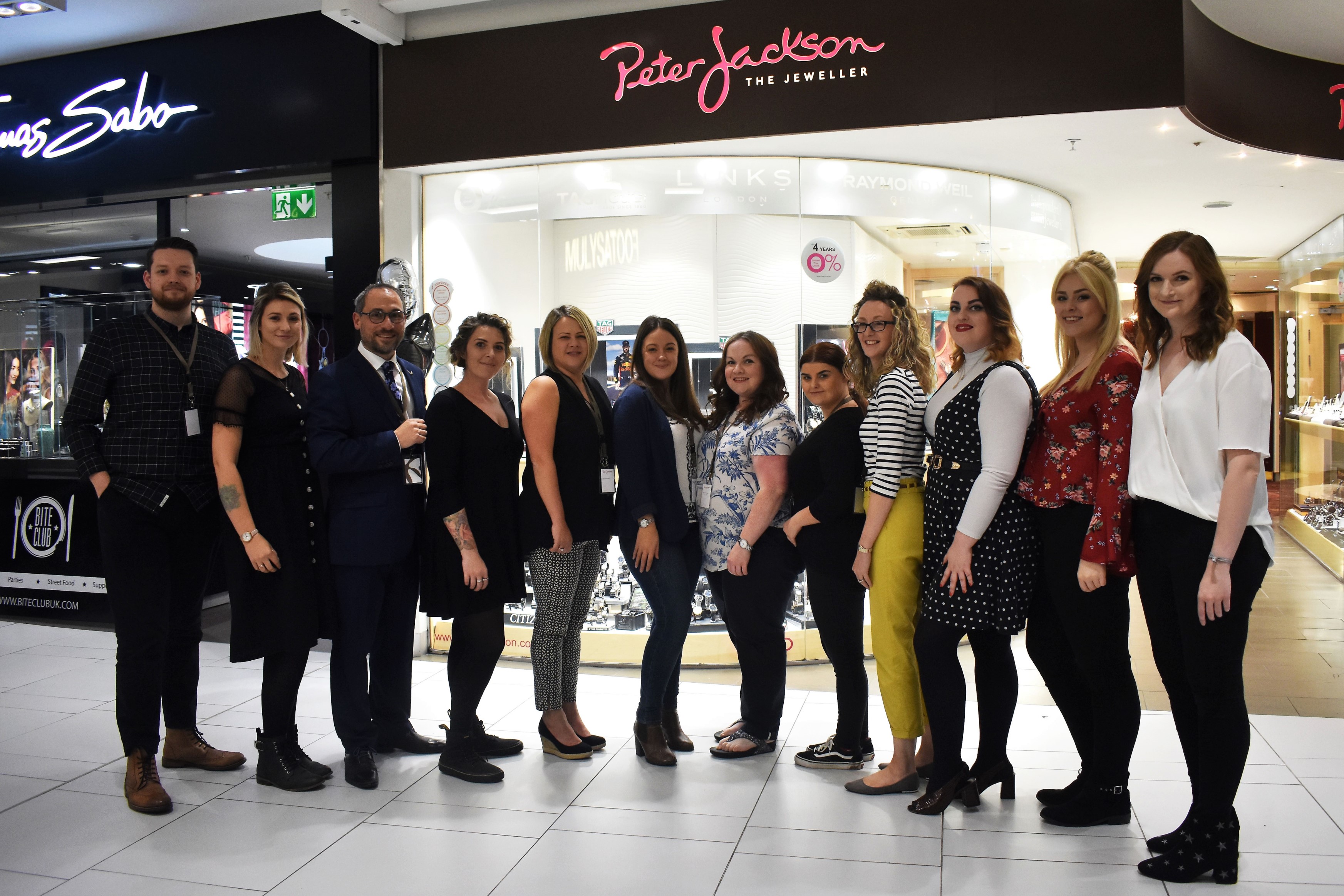 In September we invited a number of local bloggers to our Preston store for our first ever blogger event. This was an opportunity to showcase our diamonds, charms and to celebrate our work with Thomas Sabo.
We transformed the store, setting up a number of different stations. These showcased different services and helped bloggers to see where a lot of the stones for our pieces come from.
The stations included:
Photography Station– helping to capture all the action and glamour of the event.
Sparkle Station– showcasing our cleaning and refurbishment service, we let the bloggers bring their favourite jewellery or heirloom to get a little TLC.
Diamond Station– we showcased our collection of unique natural coloured diamonds, one of Earth's most beautiful and rare creations.
Mining Station– a fun competition with prizes on offer, we helped the bloggers to understand just how difficult it is to spot a real diamond.
Gem Identification– there are so many rare and stunning gemstones. We challenged our guests to see how many they could identify.
Personalisation Station– we gave each of guests their own Thomas Sabo charm then allowed them to customise them with a laser engraving.
Makeover Station – everyone loves to feel pampered, so we even set up one on one time with our professional make-up artist, Sonara Parker.
Team members from across all our stores were on hand to make sure everyone was having fun and enjoying themselves and they really outdid themselves in putting on a fantastic event.
From a champagne reception and delicious food courtesy of Bite Club to the overall atmosphere this was a fantastic night that allowed some of the blogger to meet in person for the first time.
The bloggers all had a great time and came away with a goody bag including their Thomas Sabo charm alongside other treats as a thank you for attending.
Following on from the event some of the bloggers shared their thoughts online:
Very wrongly, I had assumed that Peter Jackson was one such huge corporation, and the name was just that, a brand title like Jack Wills or Miss Selfridge. He is, in fact, a very real and lovely person with an MBE for services to charity, and a huge passion for jewellery, which he displays through 4 stores in the North West: Preston, Bury, Blackburn, and Carlisle. – What Lyd Did
I met so many lovely people from bloggers, to the staff working at the event and even Peter Jackson himself was there! It was so nice to meet Peters team of staff and they all seemed to enjoy the event as much as we did. – Alice Jane Potter
I had a great chat with one of the staff members about how jewellery usually is a gift and how they provide such a great story when you think of them. That's what so good about it. I look at my different pieces of jewellery and they all have a memory and story to tell. – Tutsilife
Everyone that we spoke to from the Peter Jackson team echoed a similar warmth and sincere passion for their respective roles, not to mention an absolute wealth of knowledge. – The British Betty
If you want to see the charms the blogger's received as gifts, or the other pieces available visit our Thomas Sabo page, or if you want to learn more about the Preston store and its team visit their store page.