Ruby – July's sumptuous birthstone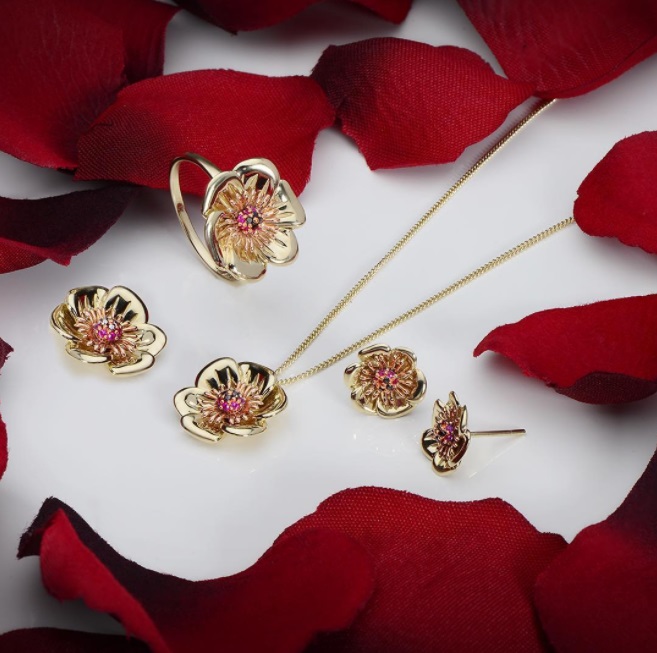 Rubies are the birthstone of July; the rich red sparkle of a ruby is truly encapsulating and is sure to bring the wearer great happiness. They are considered 'The king of gems' and are believed to bestow good fortune on their owner.
Rubies are the most valuable members of the corundum family which includes the precious gemstones rubies and sapphires. The red colour of a ruby is caused by an element within called Chormium. The value of a ruby increases based on its colour and quality; the richer the red of the ruby the more you will pay for this exquisite stone.
With a hardness of 9.0 on the MOS scale ruby is the third hardest natural gemstone, with only moissanite and diamond being harder.
As well as marking the birthstone for July, ruby is used to commemorate 15th and 40th wedding anniversaries.
Fact: The word ruby comes from ruber, the latin word for red.
We love the Clogau Gold poppy collection. Adorned with diamonds and rubies the Welsh Poppy pendant captures the beauty of the iconic flower.
The effortless style of these rose gold and gem set pieces flaunt the rich rubies in a subtle rub over setting.
Simple gift ideas: The Thomas Sabo red and white bracelet co-ordinates perfectly with the red July birthstone charm.