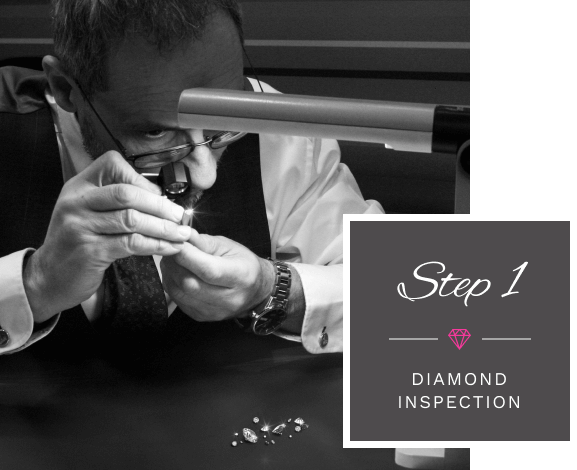 When looking for the perfect engagement ring, you need to keep in mind the 4 Cs – Colour, Clarity, Carat weight & Cut. Peter personally sources and inspects every diamond, painstakingly focusing on the optimum combination.
Colour – Most diamonds appear to be colourless. The closer to colourless they actually are, the rarer they will be and therefore the more valuable. .
Clarity - Nothing in nature is perfect, and diamonds are no exception, however the fewer natural imperfections a diamond has, the rarer it will be and therefore the more valuable.
Carat - This refers to the weight of the diamond. One carat is 0.20 of a gram. The more a diamond weighs, the rarer and more valuable it is. Only one diamond in a million weighs a carat or more.
Cut - The cut of the diamond depends upon the skill of the craftsman and is the only one of the four Cs that is man-made. The cut of a diamond unlocks the fire and brilliance within and Peter will often reject as many as 80% of the diamonds he looks at because the cut is not up to our standard.